If you're looking for a romantic getaway with a tropical flavour, a cruise on the beautiful Sauver Nigam down Kerala's backwaters could be the trip you have been searching for.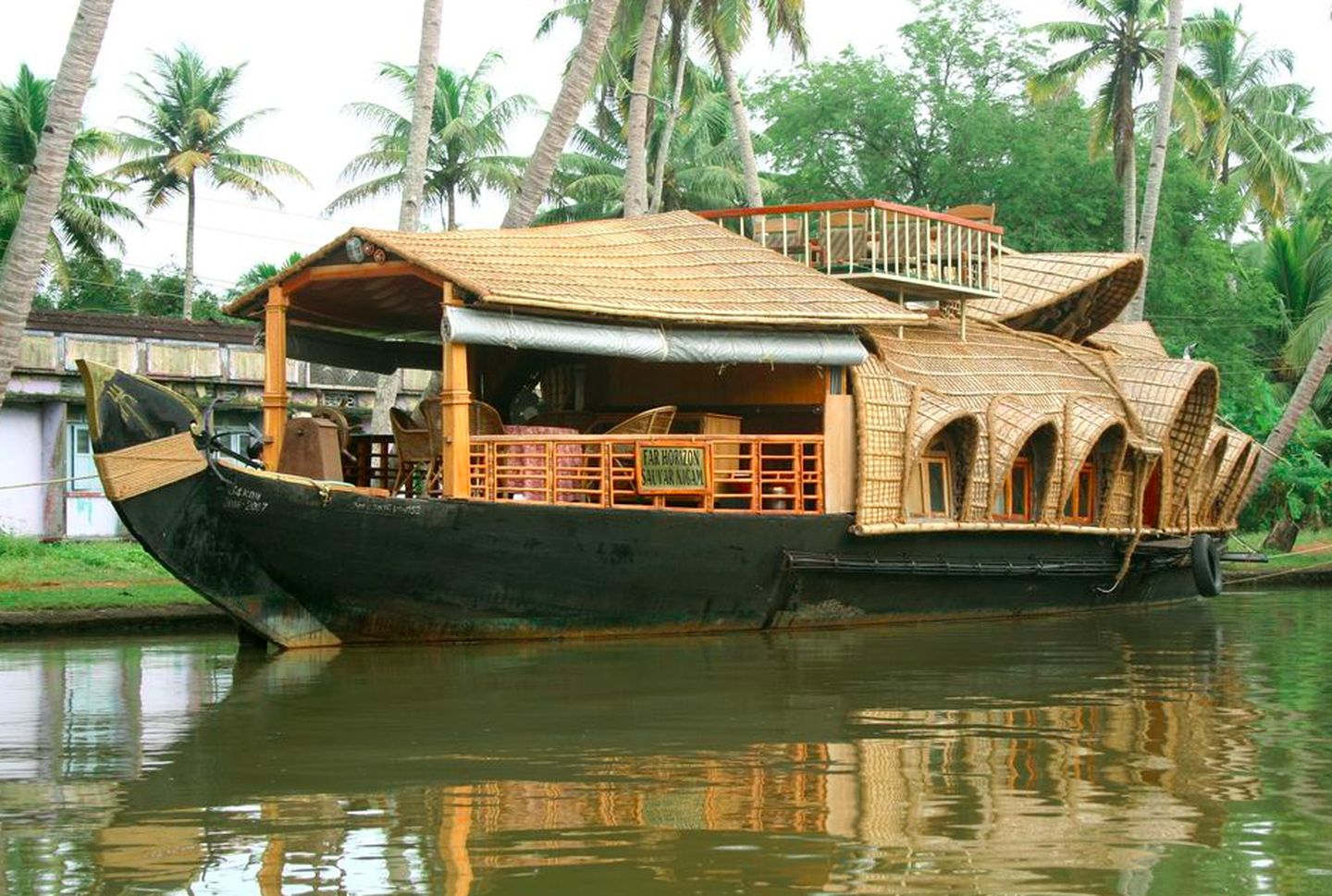 Kerala's famous backwaters are the ideal place to relax and enjoy the sights and sounds of this tranquil part of India. Aquatic and bird life abounds, and the calming green of the paddy fields, palm trees and pandanus will relax you from the moment you step aboard, until after your cruise is finished.
The Sauver Nigam is built in the age old traditional rice barge style, with coir rope rather than nails holding the wooden planks together. The houseboat chugs slowly along the smooth backwaters, while you relax on the sundeck, watching otters and turtles, kingfishers and cormorants, all playing by the water.
On board the Sauver Nigam are 2 fully independently air conditioned bedrooms, with 24 hour power, and attached bathroom with 24 hour hot and cold water.
Dine on the chef's regional specialties and Continental fare in the dining room on the front deck, with a bird's eye view of your lush surroundings.
Relax in the air conditioned lounge and choose a book from the well stocked library, or play a board game as the world drifts by.
Lounge around and watch Kerala from the open sundeck, enjoy a cup of tea or coffee, or drinks at sunset.
Along the backwaters, there's village tours and visits to some of the many churches along the way.
The best season for cruising the backwaters is September to April, so book your romantic getaway now!