Russell Brand, an incredible actor and comedian was in India recently. In the odd case that you don't know who he is, do yourself a favour and Google him to check out some of his work. His recent video on Donald Trump is one of our favourites.
So, this year he came aboard our houseboat – the R.V Vaikundam not just once but twice! Yes, twice in the same year. This time he even brought in the New Year with us. That's how much he loved his experience.
The R.V Vaikundam is our 9 room houseboat and is a perfect balance of a traditional houseboat equipped with the best modern facilities. The upper deck of  the Vaikundam gives you a 360 degree perspective of the surrounding landscape. During your time aboard you can choose to take village walks, go fishing or just spend the day tanning, lounging or reading from our extensive library.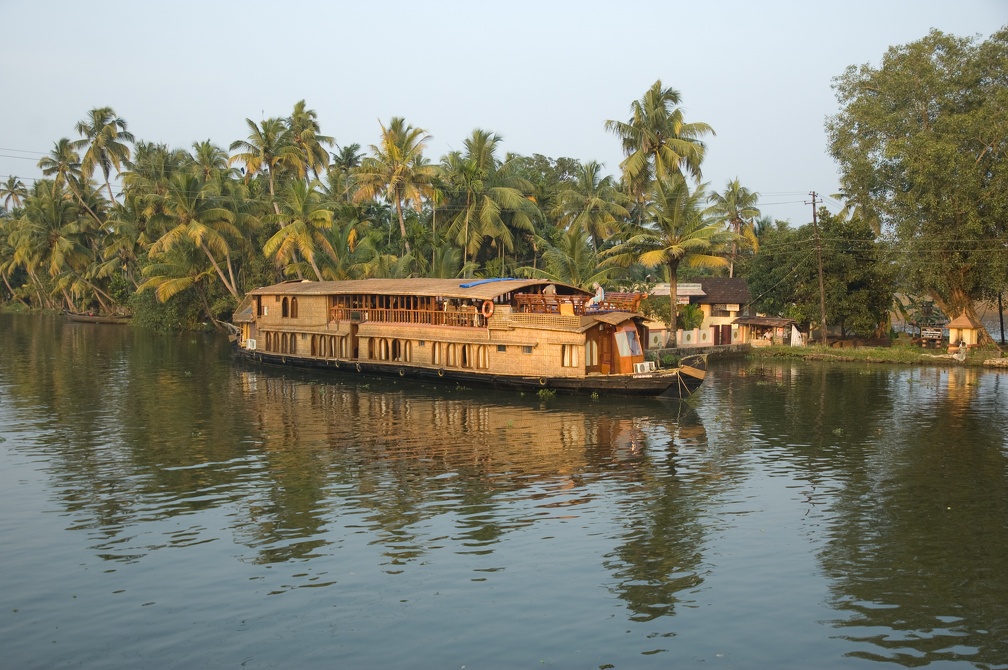 After a sunset drink in the evening, be prepared to be wowed by the meals prepared by our on-board chef. The food and hospitality of the Vaikundam is all too well known.
For more details on the R.V Vaikundam click here.
What a great start to 2016 it's been! We look forward to welcoming Mr. Brand again for the third time. Maybe this time on our other houseboat, the Sauver Nigam?