You don't have to be a tea lover to opt for a tea trail and visit the tea gardens of India. With lots to offer to tourists tea-tourism is fast gaining popularity all over the world, and what better country than India to experience life in a tea estate. Come see for yourself the journey a cup of tea goes through – from its plucking and manufacturing to the beautiful packaging.
India is one of the largest tea producers in the world with several tea gardens spread out in different parts of the country. The more famous ones being those in Assam, West Bengal and in the South of India. Historically tea plantations date back to the time of the British rule in India when vast expanses of land were used to plant tea.
Traditionally tea in India is consumed with milk and sugar, however, there are several variations depending on local tastes and requirements. Very popular in  India is the famous Masala Chai which is fast becoming popular the world over. The Masala Chai is a mix of tea and several spices like cardamom and cinnamon which are a staple in most Indian homes.
For many years India had been producing black tea but in recent years there has been a spurt in the growth of green, white and oolong tea. Apart from its taste tea is also widely consumed for its numerous health benefits. Said to be rich in antioxidants, catechins and polyphenols tea is known to positively impact our bodies.
Tea gardens in Assam and West Bengal can be accessed via Kolkata which is known to be the hub of the tea industry. It is here that all major tea companies and brokerage houses are located.  Tea companies in India are converting heritage bungalows located in estates into luxurious resorts where one actually stay and experience life in the tea estate. They offer a visit to the plantations to see the workers plucking the proverbial two leaves and a bud and interact with them while they pluck. Also on the itinerary is a visit to the tea factory to see how some of the best teas in the world are made. Visitors also get to sample the beverage at private tea tasting sessions organised at the factory.A great way to get in touch with nature the trails also include trekking, nature walks and a glimpse of the local culture. There is something to keep everyone entertained, for instance, some estates also have golf, badminton and tennis on the premises.
Accommodation is available on the estates at the bungalows where you can simply relax and enjoy the hospitality that tea planters are known for. Get up to the chirping of the birds and the beauty of the colourful well maintained lawns. Tea bungalows often grow their own vegetables and fruits and some even have their own dairy. You can't get more organic than that.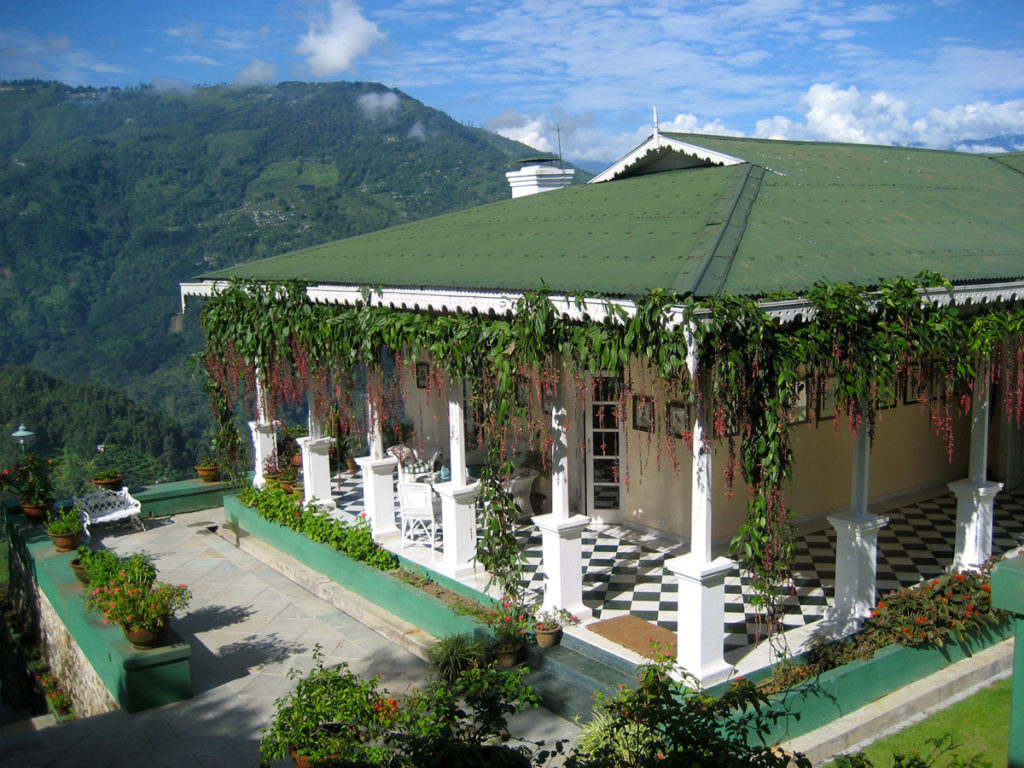 One of the most sought after tea estates is the Glenburn T.E located in Darjeeling in West Bengal. Perched on a hill slope with a river flowing through the estate, the Glenburn Tea Estate is spread over a sprawling 1,600 acres. With 2 plush well equipped and maintained bungalows, a beautiful verandah which offers stunning and breathtaking views of the valley and the mountains and a camp site lodge by the river, Glenburn offers a holiday experience like never before.
So take a break and go on a tea trail. This is a holiday with a difference and you don't even have to be a tea enthusiast to have one of the most memorable and immersive holidays this country can offer.